QUADHIT NOW SEEN IN:


Current surfers
:

0

Pages shown today
: 0
Pages yesterday
: 0
Unique surfers today
: 1
Unique surfers yesterday
: 1
Our Sister Site Network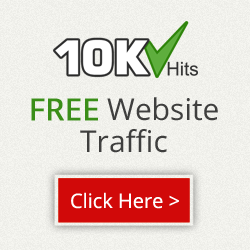 Search Engine Submission - AddMe

Quadhit.com is a free to use Innovative Quad Traffic Exchange with unique features. The site is designed for anybody who wants a Steady Heavy flow of hits to their sites, 24 hours a day, 7 days a week for as long as you participate!!! Play games, chat and watch videos all while earning free visitors. Don't have time to wait or surf then check our store for instant delivery.

DON'T BE FOOLED BY IMITATORS! THIS IS THE ORIGINAL QUAD SURF SITE!
What is Quadhit.com? Simple, we have designed SEVERAL types of Autosurf style windows Window, that display 4,2,or 1 Website's Per rotation. Thus improving productivity 100%-300% based on your choice of surf and giving our users UP TO FOUR TIMES the traffic traded of the leading compeditor auto surf exchange!

It's a formula that's worked since 2008. Why mess with the rest when you have success!
Many have tried, ALL have failed!

We have stood the test of time!

And unlike all the other compeditors, we're not paying for some "might be there tomorrow" style basis. We are backed by dedicated VPS servers, setup, maintained, and branded ever since 2008 to provide the safest and most secure exchange on the internet.
Not only that, we also provide web hosting solutions and also deal in Popup, Popunder, Expired Domain and redirect traffic as well, providing even more services than the leading brand of surf exchange, even the "clone" sites can't compete!
By using Quadhit.com, your traffic rankings, alexa rankings and signups, will dramatically improve. This will help increase your chances of others finding your website on search engines - giving you more visitors, sign up's and sales. We even offer free webmaster tools to get you up and running for FREE!
It's that simple! Start receiving visitors to your site, referral link, business opportunity or whatever.
Your Website must respect theses Terms & Conditions
Other Links:
How does it work?
Contact Us
Our Blog
Our Store
Sign up for your FREE account today, and get 5000 Credits FREE! (Minimum 100 Credits Surf, Before Bonus is added).
Also to all Scammers we check for Valid Emails,
so if you dont activate your account, it will be terminated.
You must activate your account to be able to login and surf. Once you have Created your Free account,
you can upgrade to Pro account,
and get an Extra 25000 Bonus Credits!
+ Full 5:4 Ratio!!
+ Higher BonusSurf Ratio!
- Up to 7:4!
+ Monthly Bonus!!!
+ Added Features!!!!
Monthly Membership from $2.50 USD(depending on package)
What's New at Quadhit.com:
Every Week-end, Surf Ratios Are Raised!
Starting Friday @ 12:00pM Until Sunday @ 11:00 PM.
Ratios Up to 7 Credits / Rotation, for Pro Members!


100's of Surfers at Anytime!!!
Continue Referring Friends to get Extra Credits,
10% Each time they Surf
| | | |
| --- | --- | --- |
| FREE MEMBERS | UPGRADED MEMBERS | BUY VISITORS |
| | | |